Marshmello Unveils New Unreleased Single at Coachella [WATCH]
This past weekend at Coachella, the legendary and mysterious Marshmello dropped a fresh track that has yet to be released.
If you're like me and couldn't attend the illustrious festival, the livestream is available on various streaming sites. Before the track starts, Marshmello gives a shout out to Andrew Watt. An extremely talented vocalist and guitarist who's assisted other artists such as Kygo and Diplo.
Watt takes center stage as the song begins, opening up with melodic vocals over a deep droning bass and floaty synths. The track quickly gains power as Marshmello introduces a plethora of synths while Watt sings and follows the melody with his guitar. After another verse, Watt displays some fancy fingerwork by shredding out some awesome riffs to end the song.

The release date hasn't been confirmed yet, so go follow Marshmello and Andrew Watt on their various social media sites to keep up with future updates. And watch Coachella's live stream on youtube to keep up with the latest tracks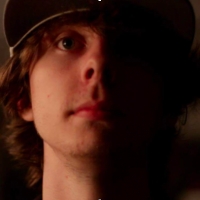 Isaac Vess
I'm a 19-year-old bedroom producer from a small town in South Carolina. Usually I spend most of my time creating music and exploring sound design, but when I'm not on my PC I'm usually gaming.