Trance Legend Paul Oakenfold Prepares For Dreamstate With An Exciting Debut Compilation
After just recently hosting Soundtrek, a party thrown 17,600 feet above at the Mount Everest Base Camp, 53 year old Paul Oakenfold is not showing any signs of slowing down in his career.
The legendary three-time Grammy-award nominated trance producer has united with Dreamstate, Insomniac's Trance-only brand, to provide its dreamers with an exciting trance-compilation called Dreamstate Volume One.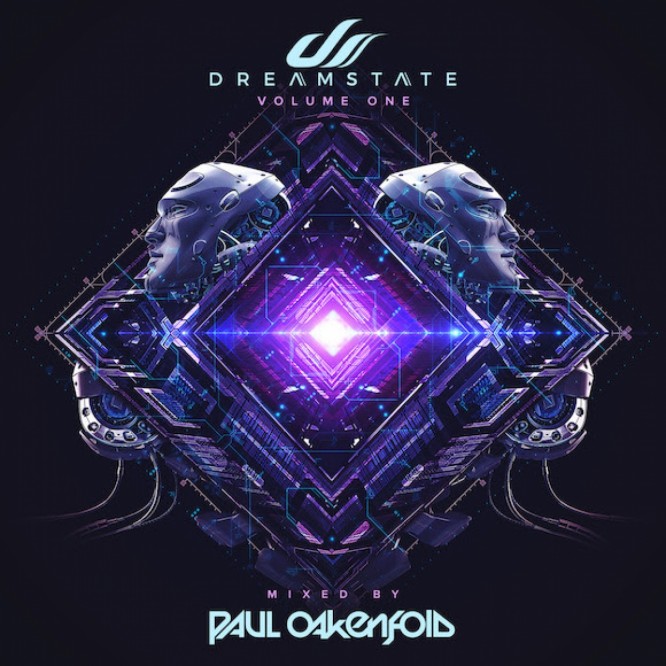 This insane 20-track mix of pure trance is enough to get anyone excited for the west-coast reappearance of Dreamstate, which will be held again in San Francisco's Bill Graham Civic Auditorium this May 27th and 28th. The mix includes a treasure-trove of mesmerizing sounds including Tommy Johnson's "Tubular Bells" remake, Vini Vici's "Namaste" and of course Oakenfold's kick-off masterpiece "Dreamstate Theme." With attention-grabbing headliners like Ferry Corsten, Vini Vici, Paul Van Dyk and Gareth Emery, Dreamstate Volume One will be more than enough to set the perfect tone for the two-day trance festival.

Anyone willing to get their hands on Oakenfold's Dreamstate repertoire will surely not be disappointed. Especially after decades of immersion into the trance scene, who better to bring this curated mix of excitement for the weekend festival than Paul Oakenfold himself? With multiple Grammys nominations, DJ Magazine Awards, and a "Best Trance DJ" award under his belt, we can expect this mix to be a pleasant, and perhaps nostalgic, excursion for us trance enthusiasts. All Dreamers who are looking to indulge in this trance-mix delight can expect it to arrive for purchase and download this April 21st here on Soundcloud.
If you are curious as to what other goodies will be in the collection, check out the Dreamstate Volume One Tracklist here:
1. Paul Oakenfold – Conquistador
2. Tommy Johnson - Tubular Bells
3. Radion6 - Shockwave
4. Alex M.O.R.P.H. - Euforia Anthem
5. Stoneface & Terminal - Keep Going
6. Harry Vederci - The Power Of Love (Adam White Remix)
7. Oleg Farrier - Olena
8. Hibernate featuring Victoria Gydov - Lux Tua (Paul Oakenfold Remix)
9. Paul Oakenfold - Shanghai Baby
10. BakuBoy & Austin Blake – Atropat
11. Paul Oakenfold - Away
13. Paul Oakenfold - Dreamstate Theme
14. Kyau & Albert - Bend Girl
15. M.I.K.E. Push - Modus
16. MORTEN featuring Frida Sundemo - Beautiful Heartbeat (RAC Mix)
17. Vini Vici - Namaste (Static Movement & Off Limits Remix)
18. Ritmo & Liquid Soul - Be Right
19. Astrix & Ritmo - Agate
20. Paul Oakenfold & Jordan Suckley - Amnesia