Carl Cox Is Hitting the Stage This Summer in New York with Intec Island
The almighty Carl Cox, which Mixmag has hailed, "The undisputed king of dance music," is the newest addition to New York City's leading event company, RPM Presents. On June 18th, Cox will be hitting the stage as Intec Island for a brand new event at Governor's Island that surely won't disappoint.
At 54 years old, Carl Cox is still rocking clubs and blowing minds around the world. Known for his acid house/techno style, he is always one to perform with great energy, showcasing a history of phenomenal music and superb production quality. For 15 years, the club, Space, which was located in Ibiza but has now met its end, was home to Cox and it was where he truly built his identity as a club superstar. Now that he has moved on from that part of his life, he has dedicated his future to working on exciting projects and upcoming shows that will prove him as an ever-relevant player in the electronic music landscape. Named after his label Intec, be sure to expect some rising talent curated by the big man himself!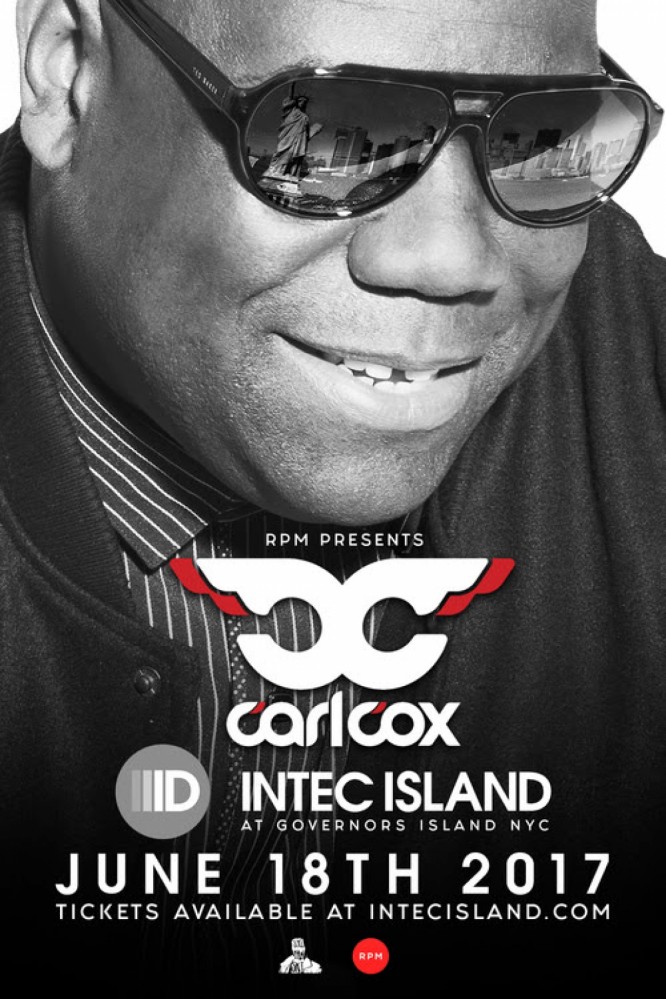 So go onto Spotify, or whatever music streaming your heart is attached to, and peruse through this man's life work. You won't regret it. Then be sure to be in the Big Apple this summer to catch this truly mesmerizing event!
Tickets are on sale now here!