Shogun Audio Release a DnB Remix of Moby's Iconic "Porcelain" [LISTEN]
Almost a year after Moby's memoir, Porcelain, debuted, record label Shogun Audio is releasing a drum and bass remix EP as part of their campaign to promote it.
The EP will include a few of his hits, such as "Porcelain", "Go", "Why Does My Heart Hurt so Bad?", and "Natural Blues," all originally featured on Moby's critically lauded 1999 album Play. It's set to release on May 5th of this year, and features remixes from the likes of Pola & Bryson, Icicle, Technimatic, and Fourward.
The track list and Pola & Bryson's remix of "Porcelain" can be found below:
Tracklist:
01. Porcelain (Pola & Bryson Remix)
02. Go (Fourward Remix)
03. Why Does My Heart Hurt so Bad? (Technimatic Remix)
04. Natural Blues (Icicle Remix)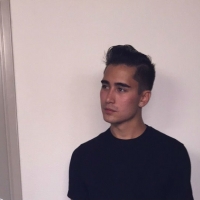 Niko Sani
Alaskan currently dwelling in the Pacific Northwest. Find me on the rail and we can talk about wubs in between headbanging. Basshead.