Music Industry Goes to War with YouTube
Summary/Commentary:

YouTube has long been a resource for music fans to stream music for free, but are the minuscule pay outs going to make that come to and end?
The music business is a tough place for most artists to make money. This struggle was thrown into sharp relief last week when the UK industry revealed that artists earned more from vinyl sales in 2016 than they did from YouTube payments for viewings of music videos.
The BPI, the record labels' association that promotes British music, says this is the latest example of YouTube exploiting the "value gap" between what it makes from online advertising shown around music videos and what finds its way to the artists' pockets.
As if to add insult to injury, news of the paltry level of payouts came a day after figures showed that Google, and subsidiary YouTube, took home the lion's share of the £10bn spent on internet advertising in the UK last year. BPI figures show UK vinyl sales growing for the ninth consecutive year in 2016, to a 25-year high of 3.2m units – driven by Blackstar, the final album by the late David Bowie – and making £41.7m for record labels and artists. By contrast, music video streaming, which is dominated by YouTube, funnelled just £25.5m to the industry.
"YouTube's holding company [Google] can't really have a motto 'Do The Right Thing' then pay one-seventh of the rates other streaming services pay," said Allen Kovac, who has managed bands including the Bee Gees, Mötley Crüe and Blondie. "Moreover, Google drives audiences to YouTube, which devalues artists' music. That's a win-win for them, but a colossal loser for artists."
In December, YouTube said it had paid more than $1bn globally last year to the music industry from advertising that runs around videos. It claims it is generating money from "light" users who would never subscribe to a paid-for music service, so this is money labels and artists would not otherwise see. It also says it is capturing money from identifying and putting ads around fan uploads, which now account for half of the industry's YouTube revenue, and is a bonus.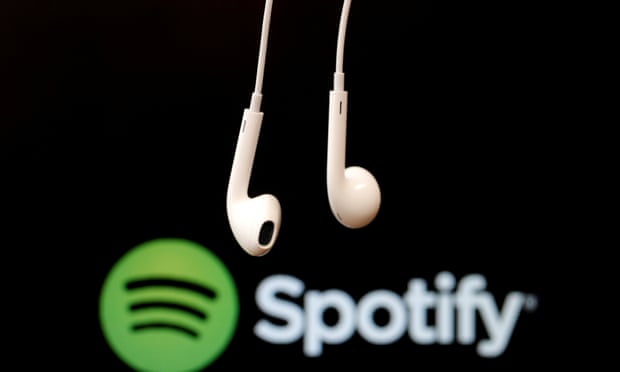 Photograph: Christian Hartmann/Reuters

"YouTube is working with the music industry to bring more money to artists, labels and publishers," said a spokeswoman. "YouTube is contributing a meaningful and growing revenue stream for the industry."

However the IFPI, the global recording industry body, claims that with 800 million music users, YouTube is paying little more than $1 per user for the entire year: "This pales in comparison with the revenue generated by other services, from Apple to Deezer to Spotify."