After 19 Years, Goldie Has Plans to Release New Album and Embark on a Live Tour
Legendary producer Clifford Price (also known as Goldie) is coming back into the scene with his upcoming Journey Man tour.
To accompany the tour announcement he also ropped a new throwback DnB single titled "Castaway," which is his first release in 19 years. The Journey Man tour will consist of a variety of musical elements ranging from orchestrated arrangements to collaborations with other artists.
Oh, and did I mention that everything is going to be performed live?
The tour is set to take place at some of the UK's most famous venues and begins on November 14. The rest of the tour dates will be listed below. The Journey Man album itself is set for release June 16 on Goldie's label Metalheadz. Be sure to follow him on his various social media for updates on his highly-anticipated tour as well as future releases. According to Goldie it's going to be "one of a kind: a culmination of everything past, present and future in my music."
Tour Dates:
Nov 14 @ Bridgewater Hall, Manchester
Nov 15 @ Glasgow Royal Concert Hall, Glasgow
Nov 16 @ Philharmonic Hall, Liverpool
Nov 19 @ Roundhouse, London
Nov 22 @ Brighton Dome, Brighton
Nov 23 @ Civic Hall, Wolverhampton
Nov 24 @ Colston Hall, Bristol
H/T: Fact Mag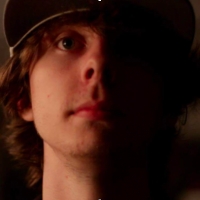 Isaac Vess
I'm a 19-year-old bedroom producer from a small town in South Carolina. Usually I spend most of my time creating music and exploring sound design, but when I'm not on my PC I'm usually gaming.