Delta Heavy Pays Tribute to Hans Zimmer With New Rendition of 'S.T.A.Y.'
There have been a lot of talking about Hans Zimmer and his amazing performance at this year's Coachella. A lot of artists have expressed their admiration for legendary composer, but seems like Delta Heavy have gone a step further.
The London duo have released their own rendition of 'S.T.A.Y.', a theme from the cult movie Interstellar, calling it their "most personal and ambitious tracks to date." The track is available for free download at their Soundcloud.
For a chance to catch Delta Heavy on tour, and maybe hear the new banger - check the dates below.
05-07 May 2017 - Middlelands 2017 - Todd Mission, TX, US
01—03 Jun 2017 - Revolution Festival - Timisoara, Romania
01—04 Jun 2017 - Dreamscape - Darlington, MD, US
22 Jun - 02 Jul 2017 - Electric Forest Festival 2017 - Rothbury, MI, US
29 Jun - 02 Jul 2017 - Nu Forms Festival 2017 - Wiesen, Austria
06-08 Jul 2017 - Blissfields 2017 - Winchester, UK
07 Jul 2017 - Echo Beach at Molson Canadian Amphitheatre - Toronto, ON, Canada
07—08 Jul 2017 - Digital Dreams Festival 2017 - Toronto, ON, Canada
21-23 Jul 2017 - Nozstock: The Hidden Valley 2017 - Bromyard, UK
03-05 Aug 2017 - Let It Roll Open Air Festival 2017 - Milovice, Czech Republic
11-14 Aug 2017 - Shambhala Music Festival 2017 - Salmo River Ranch, BC, Canada
You can also see Zimmer's amazing performances of Inception, The Dark Knight and Pirates of the Caribbean scores at this years edition of Coachella Valley Music & Arts Festival.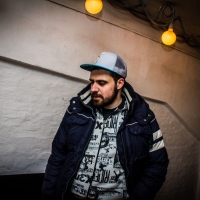 Miljan Milekic
Miljan Milekić is music and extreme sports writer based in Novi Sad, Serbia. Addict for music, concerts and festivals, always ready to hear and see new things.