Afrojack Inspired a CDJ Weapon Featured in the New Final Fantasy XV
Earlier this year, Dutch producer Afrojack was part of the Final Fantasy XV official soundtrack with his song for the game called "Braver." Now, Final Fantasy XV for PS4 and Xbox One is getting an update April 27, 2017 and with that update comes a special weapon inspired by Afrojack called the Afrosword! Check it out below!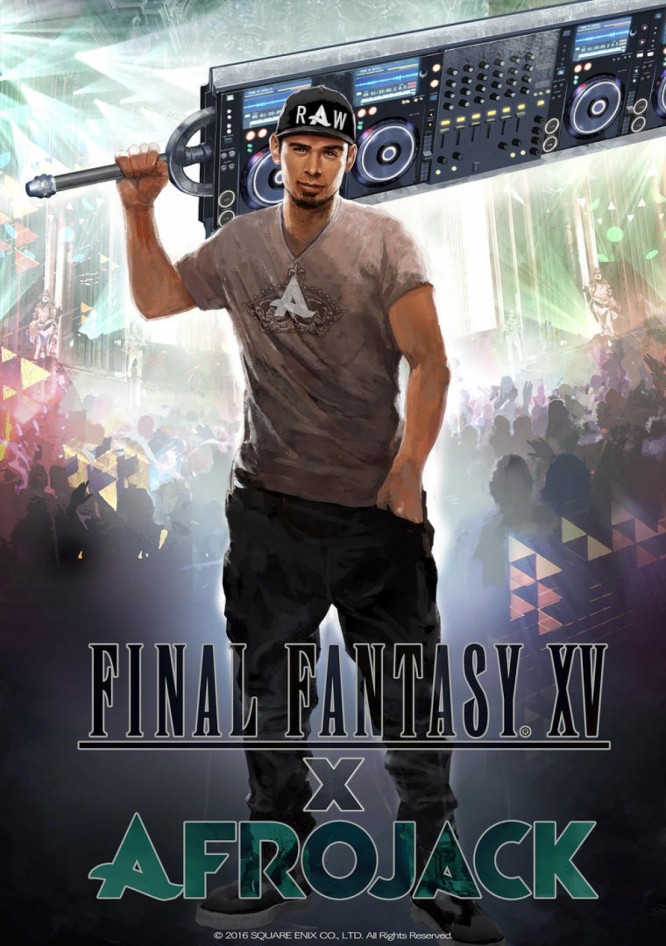 The Afrosword is basically 4 CDJ's attached to a mixer made into a thick heavy weapon for use in the game. The weapon will also unlock a new Afrojack song, you just have to complete the new time quest!
Check out the official announcement below!