Eric Prydz Unveils Stunning Holographic Display for EPIC 5.0 Show
Swedish DJ Eric Prydz (also known as Pryda) has been releasing some spectacular teasers about his upcoming EPIC 5.0 live show. The show, which was announced in October of 2016, is set to kick off at Creamfields Steelyard in London on May 27 and expectations are soaring.
Prydz dropped yet another teaser a few days ago, displaying an incredibly stunning hologram of an exploding head. In the teaser, he walks around the entire setup showing a fully deconstructed head and the overall complexity. All of this seems fitting if you recall what Prydz said during his interview on Insomniac's Night Owl Radio. For those of you that don't "…whenever the show comes out, it's going to blow your head off." Prydz' EPIC shows are known for their insanely complex setups and it appears that EPIC 5.0 will be nothing less. Follow Eric Prydz on his social media pages to keep up with further details.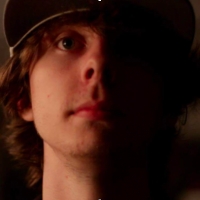 Isaac Vess
I'm a 19-year-old bedroom producer from a small town in South Carolina. Usually I spend most of my time creating music and exploring sound design, but when I'm not on my PC I'm usually gaming.