Brownies & Lemonade are Throwing the Parties L.A. Deserves
EDM is truly having its moment in the sun, and while some may contemplate the "EDM bubble" and when it will inevitably burst, in 2017 electronic music is a stable and expanding industry with a young global fan base and strong footing in popular music.
The problem, however, lies when looking toward the future of the culture; when will people will begin to tire of the same old formula just because it works. Major festival lineups already have begun to look increasingly similar to past iterations (with the exception of a few major headliners), but for the most part, it's primarily a rotating cast of the same talent. Give credit where credit is due to festivals like Ultra who have recently gone all in on the Resistance concept in an effort to expand the horizons of the Ultra experience by bringing well-established underground talent to more mainstream listeners.
But when it's all said and done, the dance music scene is desperately in need of something fresh.
To find exactly that, you need only look towards Southern California where Kush Fernando and Jose Guzman, co-founders of Brownies and Lemonade are taking the LA party scene by storm.
Conceived as an alternative to the bars and frat parties at UCLA, Brownies and Lemonade has grown far beyond its initial reach and has successfully set itself apart as one of the most exciting event brands in Los Angeles at the moment. But how did an unknown brand become a major player in the LA nightlife scene in just a few years? It's pretty simple, B&L operates around the principle of "if the music is dope, it deserves to be heard." People have been drawn to the idea and look at the billing for any B&L event, it's evident that it's all about the music, but one of the most intriguing aspects surrounding the whole Brownies and Lemonade concept is who is booked on the lineups.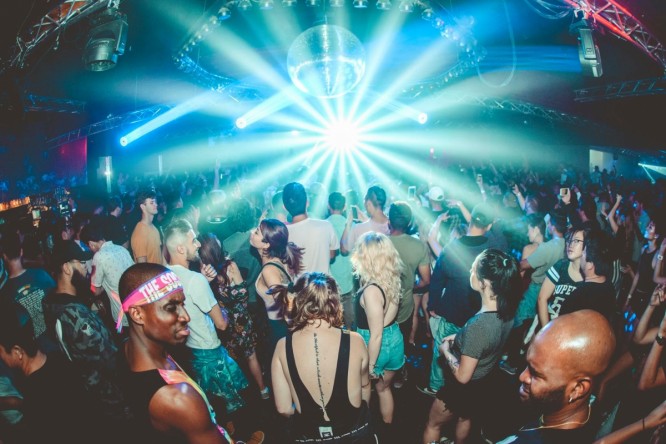 At any B&L event you can expect that a good amount of the billing will be artists you may have never heard of, but you shouldn't feel bad because it's kind of the point. When they first started there simply wasn't funding to book bigger name artists and so since it's inception Brownies and Lemonade has always had an emphasis on highlighting rising talent from Soundcloud, relatively unknown artists with immense talent but small followings.
The concept and the reciprocity between the artists and the Brownies and Lemonade team works perfectly; the artists have a platform to reach a growing audience and in return artists help promote Brownies and Lemonade parties through social media. In an age where exposure as an artist is everything, the B&L team has managed to cultivate a party culture in which the lineup isn't really what's important and that's a great thing for smaller artists. Earlier this month, they hosted their second annual B&L Lounge event with sets from Champagne Drip, GG Magree, Sober Rob b2b Oshi, KRNE, and even Zeds Dead.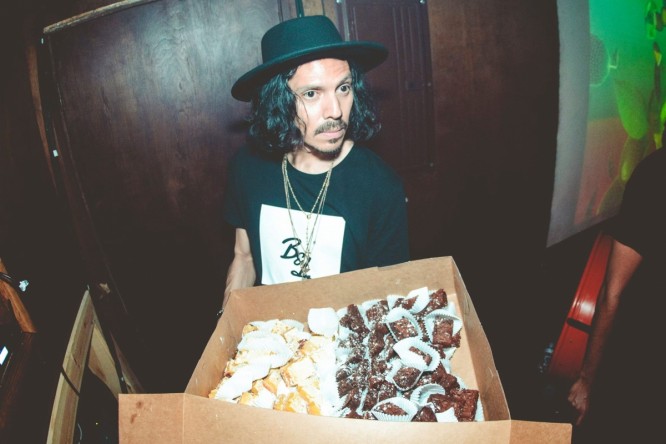 What's really interesting here is that the show sold out but attendees were completely in the dark on who would be performing, and that's what's so impressive. These events don't need big name artists on the billing to be successful, it's more the philosophy that if you go to a Brownies and Lemonade event you're going to have a great time no matter who's throwing down and that's clearly resonated with people giving the support that every show receives. Let's also talk about price, when you do pay it's rarely going to cost more than $10 a head but B&L events are often free with RSVP.
Given the nature of the shows it's evident that the B&L brand wouldn't be confined to LA for long. The past two iterations of SXSW in Austin TX, have seen a Brownies and Lemonade SXSW Showcase with sets from artists like Manilla Killa, Sweater Beats, Robotaki, Luca Lush, and Sam Gellaitry among many others. More recently both weekends of Coachella, Team B&L was featured on the highly acclaimed Do LaB stage with surprise appearances from Andrew Luce, Wheathan, and Louis The Child.
As a whole Brownies and Lemonade is simply doing all the right things, and nobody is doing it quite like their team. The mentality of putting the experience before the money has paid off and they have truly made the scene a better for their commitment to helping up and coming artist break out. Just think, your next favorite artist may be a Soundcloud producer with only 2,000 followers just waiting for the right opportunity and thanks to Brownies and Lemonade talented producers like that can gain the recognition they deserve.
FOLLOW BROWNIES AND LEMONADE
Facebook:facebook.com/browniesandlemonade
Instagram: instagram.com/browniesandlemonade
Twitter: twitter.com/TeamBandL
Official: browniesandlemonade.com


Photos courtesy of Brownies and Lemonade