The Chainsmokers Tease "Memories… Do Not Open" Tour in New Video
We're only a few days away from the release of The Chainsmokers' debut studio album Memories… Do Not Open on April 7th.
Since the official album announcement, fans have been fortunate enough to hear a few singles off of the album such as "Paris" and "The One". As part of this legendary project, Alex and Drew will be hitting the road yet again on a tour around North America that stops in 38 cities. Special guests include Kiiara and Emily Warren.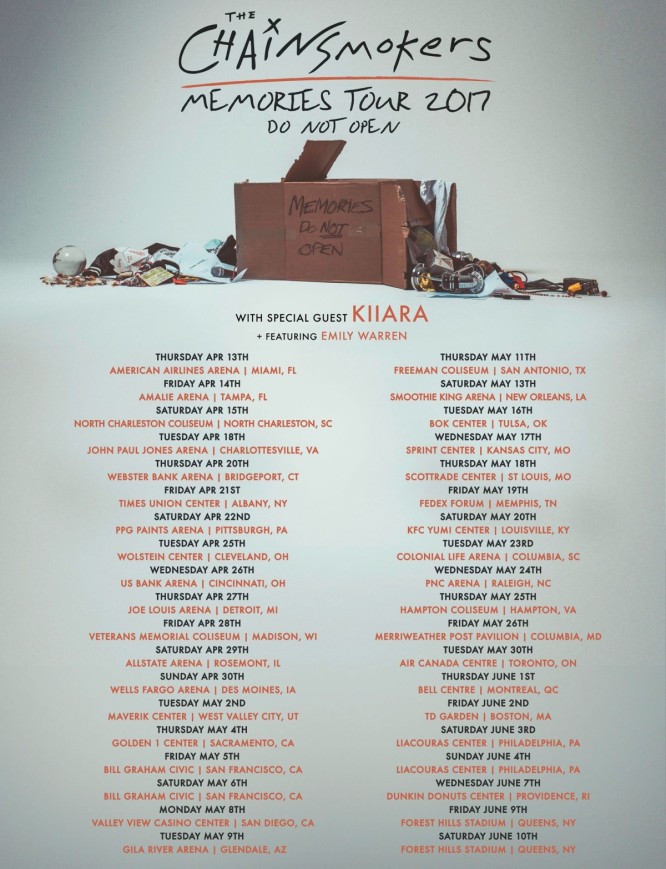 Earlier this week, the Chainsmokers posted a teaser video for tour to their official Facebook page. It shows a mashup of clips from rehearsal sessions, some new lighting being set up, and of course the duo up on stage in front of thousands of people doing what they do best. Some of their new music along with their famous hits can be heard in the background. According to Alex and Drew, "IT DOESN'T GET ANY BIGGER THAN THIS"!