Enter To Win a VIP Experience, Meet & Greet, And More For Galantis in LA [GIVEAWAY]
*Sponsored Content
The Swedish geniuses behind iconic dance tunes such as "Runaway (U & I)" and "No Money" are bringing the heat to LA this month. Due to popular demand Grammy-nominated duo, Galantis, returns to The Novo on April 18th for a special one time event between their Coachella performances.
Having just released two hit singles — "Pillow Fight" at the end of last year and "Rich Boy" in February, the duo is hard at work juggling their ever-busy studio sessions and a massive international Spring Tour. Luckily for the Seafox Nation and electronic music lovers alike, Christian Karlsson (Bloodshy) and Linus Eklöw (Style of Eye), are giving us one more opportunity to experience their party-inducing energy live on stage.
Don't miss out on the party, click here to buy your Galantis tickets!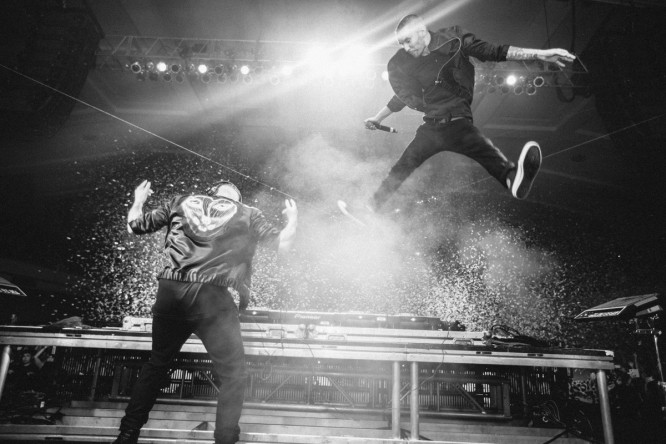 With their over-the-top electrifying performances, immersive stage production, and instrumental vision, this will go down as an experience not to be missed.
In honor of their newly added show at The Novo, EDM.com has teamed up with Galantis to offer one lucky fan the chance to win a massive VIP experience courtesy of Goldenvoice. The winner and their best friend will receive GA floor tickets for the April 18th show, a private VIP viewing area, access to a private VIP lounge, exclusive Galantis merch packs, a commemorative VIP ticket, an on-site VIP host, and the chance to meet the duo in person!
Homies know how to hook. it. up.
Enter via the widget below or follow this link for your chance to win this amazing giveaway thanks to Galantis!