Listen to "Byte," the New Martin Garrix and Brooks Collab!
Dutch superstar DJ and producer Martin Garrix teamed up with co-conspirator Brooks, another young talent from Netherlands, for new song 'Byte.' The song is already out via STMPD RCRDS, and it can be heard below.
The song is accompanied with an amazing video directed, shot and edited by the talented Damian Karsznia. The video is produced by Joris Hoevenberg / MM8, while camera and VFX are done by Thom Redder and Dylan Luijten.
Martin Garrix, is a Dutch DJ, record producer and record label owner. Despite his young age, he is hugely successful, and ranked number 1 on DJ Mag's Top 100 DJs list for 2016. In 2016, after leaving Spinnin' Records, he founded the label STMPD RCRDS. He is known for his hit songs like 'Animals', 'Wizard,' 'In The Name of Love,' 'Scared To Be Lonely' and collaborations with high profile names such as Usher, Tiësto, Dua Lipa and Bebe Rexha.
Brooks is up-and-coming producer from Eindhoven, Netherlands. He's currently signed for Garrix' STMPD RCRDS, and he is one of the producers who provided a remix for Garrix and Dua Lipa monster collab 'Scared To Be Lonely.'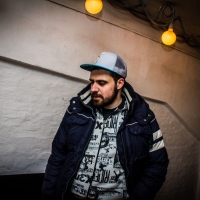 Miljan Milekic
Miljan Milekić is music and extreme sports writer based in Novi Sad, Serbia. Addict for music, concerts and festivals, always ready to hear and see new things.