Borgore Drops Bloody Compilation on New Label Imprint, Fresh Blood [LISTEN]
Borgore has released a new compilation album on his brand new imprint Fresh Blood.
Fresh Blood Volume 2 features 20 artists among the 17 songs, nearly avoiding duplicates. This talent, for the most part, is new and unknown to mainstream EDM with half of the artists with no songs on Spotify. Although there are a few familiar faces like POINT.BLANK, and Helicopter Showdown, Fresh Blood Volume 2 lends itself to new and emerging talent under the umbrella of Borgore's massive BUYGORE label.

Despite featuring some lesser known artists, the album still represents dubstep and its subgenres well. Interesting styles and sound design techniques are employed all throughout the album breaking the mold of mainstream dubstep records.
Keep the new tunes flowing with this recent Fresh Blood mix from BloodThinnerz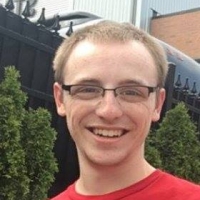 Kalebh Schroder
Kalebh has been producing music for side and solo projects since childhood. He graduated from Full Sail University with a Bachelors in Music Production.