Watch This Man Create Music Out of a Custom Synth Made From a Nintendo DS!
It seems like anything these days can be turned into an instrument.
The innovator who took a stab at it this time is Otem Rellik. This genius took parts of an old Nintendo DS and created a polyphonic synth and drum machine combo. It's got two screens, 3D printed parts, and has been given the name "Mr. Touchy". Since it's constructed with screens from a Nintendo DS, it's stayed miniature in size. Rellik was able to create the nostalgic synth by using the open source Teensy code. Teensy is available to anyone who wants to develop their own synth.
Without a doubt, we are impressed. Take a look at the invention below: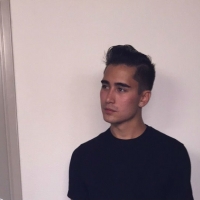 Niko Sani
Alaskan currently dwelling in the Pacific Northwest. Find me on the rail and we can talk about wubs in between headbanging. Basshead.