Deadmau5 Has Plans For Lighter Version Of Iconic Cube 2.1
Hot off heels from his tour featuring the iconic Cube 2.1, Deadmau5 is ready to continue pushing boundaries in the electronic music world.
While the tour may be over, the mau5trap boss is planning to develop an "unhooked" version of the cube stage. Think of it as a version of the mesmerizing Cube 2.1 that is easier to set up and move around.
Take a look at Deadmau5' tweets below:
Inevitably, this new production would be much smaller than the behemoth he just toured with. But, that is the point after all. With this Cube 2.1 Lite, if you will, Deadmau5 will be able to tour more cities, possibly countries, and allow his artistic creativity to reach more people. lotsofshowsinarow, the tour he just wrapped up, only hit 9 cities in the US. This, apparently, was in large part because of the difficulties of carrying around the colossal Cube 2.1.
Arguably, with a stage that does not require as much effort, planning and coordination to transport and setup, Deadmau5 can expand the horizons of his tour's reach while maintaining the level of artistic integrity he is known for. So, for those of you who did not get to catch Deadmau5 on his spring tour, don't worry, there's still hope!
Meanwhile, if you have a casual 46 hours to spare, Deadmau5 just uploaded a massive playlist on Spotify. Consisting of 474 tracks from himself and his fellow labelmates, it is a substantial playlist--one that is well worth the running time. Check it out below: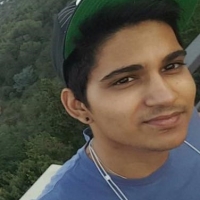 Saad Masood
You can find me headbanging at the bass stage. Or literally anywhere else the wubs are.