Watch The Prodigy Destroy the Stage in Russia, Pay Tribute to Chris Cornell
As a preparation for their new Russian tour, British electronic giants The Prodigy have released the massive live video from their previous visit.
A new video, recorded by Renegade Cinema is made of footage from band's performances in Novosibirsk, Ekaterinburg, Samara, Nizhny Novgorod and Moscow, and features band's 1994 hit "Their Law."
The Prodigy have three Russian dates left - Ufa Sports Palace on May 19th, Event Hall in Voronezh on May 21st, and DS Olimp in Krasnodar on May 23rd. During last night's show in Perm, band made a tribute to Chris Cornell, frontman of rock bands Soundgarden and Audioslave who committed suicide on May 17th.
After their Russian tour, The Prodigy will hit the road again, playing some of the biggest European festivals. Tour dates can be seen below:
26 May - Sea Star Festival - Umag, Croatia
3 June - The Great National Assembly Square - Chisinau, Moldova
10 June - Northside Festival - Aarhus, Denmark
17 June - Secret Solstice Festival - Reykjavik, Iceland
23-25 June - Solidays Festival - Paris, France
23-24 June - Rock In Evreux Festival - Evreux, France
1 July - Festival La Nuit de l'Erdre - Nort-sur-Erdre, France
5-8 July - Weekend Beach Festival - Torre Del Mar, Spain
8 July - Cruilla Festival - Barcelona, Spain
12 July - Slottsfjell Festival - Tønsberg, Norway
21 July - Campus Festival - Debrecen, Hungary
19 August - Capital of Rock festival - Wroclaw, Poland
23-26 August - Zurich OpenAir - Zurich, Switzerland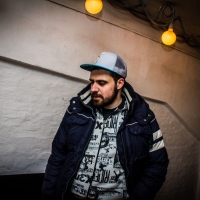 Miljan Milekic
Miljan Milekić is music and extreme sports writer based in Novi Sad, Serbia. Addict for music, concerts and festivals, always ready to hear and see new things.