The Chainsmokers Hit Platinum Status With Songs from the New Album
On the 18th, while entering into their new season with their tour, "Memories...Do Not Open", The Chainsmokers heard some thrilling news. Two of their songs went platinum!
Despite the reaction from the EDM community, or more general, the music community, everyone seems to really enjoy the new album. Even top producers like Deadmau5 and credible news sources like USA Today are ridiculing the album. However, that didn't stop them from going platinum twice!
In case you didn't know, going platinum means selling a million copies. This includes obviously any purchases on Itunes as well as streams. The RIAA has renewed the rules of going platinum saying that 150 stream equals one purchase or download.
The songs "All We know" and "Something Just Like This" officially went platinum yesterday according to their tweet.
Check below on Youtube to listen to these songs!
Cheers to The Chainsmokers!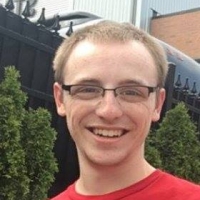 Kalebh Schroder
Kalebh has been producing music for side and solo projects since childhood. He graduated from Full Sail University with a Bachelors in Music Production.