Skrillex Plays Kendrick Lamar Humble Remix Live [WATCH]
Skrillex played FORM Arcosanti last weekend, which is curated by OWSLA's Hundred Waters'. The event is for creatives in the music industry to come together for a retreat. guests were treated to a Skrillex set, which has been scarce in the year 2017 thus far. One fan caught a brand new remix Skrillex played for Kendrick Lamar's track "Humble". Check out the clip of the track below as we patiently wait for the official release!
You can also check out the original version of "Humble" by Kendrick Lamar below!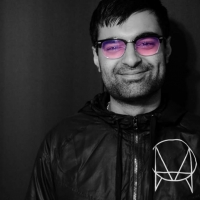 Harvit Gill
Toronto's very own, but my home is a festival near you. I'm a writer of all types and a man with too many hobbies. Creativity is life and I'm just a human. Being. Follow me on socials for new music or just to chat.