Duke Dumont Dives Fully into Pop by Producing Katy Perry's New Single "Swish Swish" [LISTEN]
The British producer Duke Dumont has just finished and released the track "Swish Swish" along side superstar Katy Perry.
The song also features the famous female rapper Nicki Minaj. This track has a whole different feel than most of Katy's work, which is almost definitely due to Duke Dumont being the brain behind the beats.
The song has almost a deep house feel to it as Katy Perry's vocals boom over it, to later be followed by Nicki Minaj. It will be interesting to see if Katy Perry, or even other pop stars try to venture out in the future to try something a little more "house" like this was. Katy Perry may not be your style of music, but this track is definitely wroth giving a hear.
It's great to see Duke Dumont get tapped by such a world renowned artist such as Katy Perry. There is no doubt in my mind that this will do wonders for Duke's career going forward, it'll be exciting to see going forward what other artists he will work with.

Cover photo courtesy of Cabaret Voltaire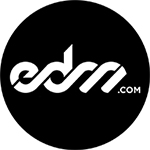 Will Gunzenhaeuser
Huge fan of everything House, from Future to Deep. Thinks the greatest city in the world is Ibiza, for so many reasons. Would like to one day work in the music industry, ranging from digital marketing, to working at a record company.