Sensation Announces Australian Festival Edition "Celebrate Life"
Things are heating up this year in Sydney! For it's first return in 8 years, legendary music festival Sensation, will be coming to Australia, in the form of a brand-new event titled "Celebrate Life"! This year will also be the first time Sensation will have festival grounds. A long awaited Australian edition and the first event with festival grounds—as well as being hosted by world-class entertainment companies such as ID&T and Dance Nation Australia? What more could you ask for?!
ID&T, the team behind Sensation and other massive events like Tomorrowland, promise November 25th, 2017, will be everything Australian EDM fans could want, and then some!

This years offering, held in Sydney's massive Olympic Park, will be packed with EDM fans from all over the world, dressed from head to toe in white, to match Sensation's famous dress code. Music unites us, and Sensation promises to bring people together like never before. This powerful message is described best by the Sensation masterminds Dance Nation Australia:
"Celebrate Life unites everyone on the dance floor through a unique manifestation of unity and euphoria where all attendees will play an integral part of this unforgettable experience."
The Sensation experience has hosted some of the biggest names in EDM since its first iteration in 2000. Artists like Eric Prydz, Armin Van Buuren, Zedd, & Tiesto have electrified the Sensation crowds in previous years, and this years lineup will not disappoint! We know we can't wait to see what's in store for this year, and be sure to stay tuned because the lineup drops June 6th!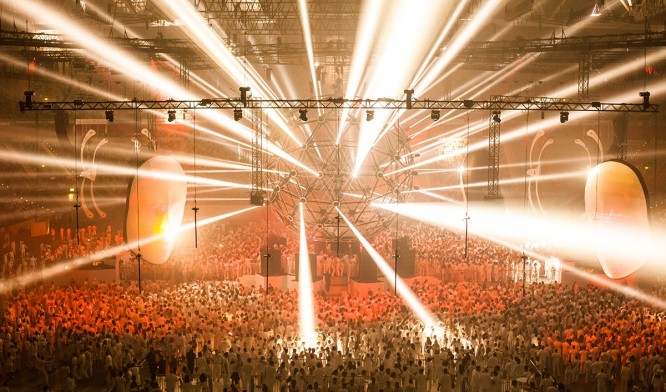 We're beyond excited that this award-winning festival is making its way to Australia, and spreading the message of unity to another corner of the world. Who's on your dream Sensation lineup? Be sure to let us know!
Follow Sensation: