This Festival Season It's Time to Look Beyond the Headliners
The headliners of a festival are a very understated topic of conversation in the music scene today. For the most part they're the money makers helping potential attendees decide where they'll be spending their hard earned cash this summer.
That being said it seems like there is a division in festival fandom between the "festival veterans" who would never be caught dead at the mainstage, versus the more casual fans attending for the experience that may not know more than 10 names on a billing. It's not to say who is right or wrong, everyone has their own tastes and that's the beauty of a broad lineup.
However, with that being said maybe there is something to be said for avoiding the mainstage in favor of lesser known talent. Sure there is a lot of appeal in seeing The Chainsmokers, Bassnectar, Skrillex, etc. in perso,n but in my experience being packed into a crowd of 20,000+ people on a hot summer day can be a bit overwhelming and in all honesty, overrated. Furthermore just think about the amount of undiscovered talent that exists within a festival lineup not receiving nearly the exposure they deserve simply because they're sitting in the lower tier of a festival lineup. Imagine being able to say that you saw Flume or Zedd back before the Grammy's or acclaimed albums, back when they only had a couple thousand people in attendance during their sets.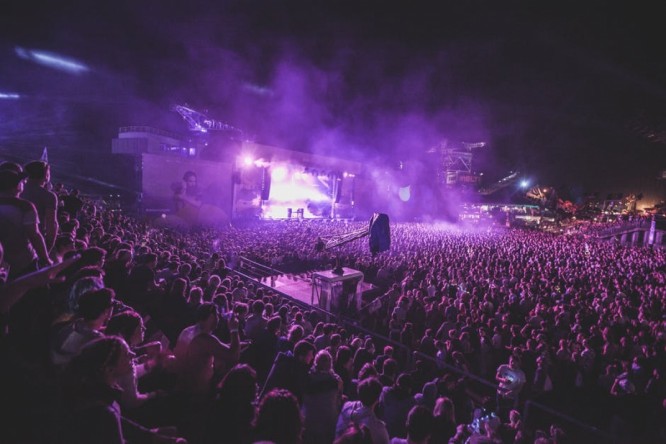 There is a major sense of pride in being able to say "I saw them back before they were big" and the truth is that few, if any artists get their start on the mainstage, so what do you have to lose by going off the beaten path to see that artist you saw on Soundcloud or someone you've never heard altogether instead of a top billed name?
The biggest names aren't necessarily conducive to the best talent but you need to discover that on your own. So why not try something different and listen to some of the unknown names leading up to festival weekend, you may surprise yourself. And who knows? Maybe you'll end up discovering your new favorite artist along the way.
The pleasant surprise of having your favorite set of the weekend be from an up and coming artist will resonate far longer than seeing Afrojack for the third time in the long run.