Martin Garrix Surpassed 1 Billion Views on YouTube!
Martin Garrix and his 2013 debut music video for "Animals" has just surpassed one billion views on YouTube!
There are only 60 other videos on YouTube to pass the 1 billion mark in views and now Garrix is among the select few on the prestigious list. Martin now joins the likes of Daft Punk, The Weeknd, Major Lazer, Calvin Harris, Eminem and of course the #1 record holder for views; Psy. Martin Garrix is easily one of the youngest to ever break one billion views on YouTube. In the 4 years since Martin Garrix released his smash hit "Animals", he has become the world's #1 DJ according to DJ mag and is one of the major faces of EDM today.
Check out the music video and all of it's one billion views of glory! Make sure to congratulate Garrix on Twitter via @MartinGarrix!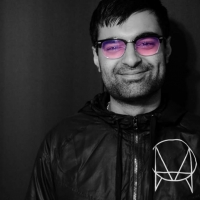 Harvit Gill
Toronto's very own, but my home is a festival near you. I'm a writer of all types and a man with too many hobbies. Creativity is life and I'm just a human. Being. Follow me on socials for new music or just to chat.