Calvin Harris Offering Autographed Pre-Orders for Latest Album!
Calvin Harris is dropping his 5th Studio album Funk Wav Bounces Vol. 1 on June 30th, 2017. The 10 track release is set to host a number of impressive collaborations including Ariana Grande, Big Sean, Frank Ocean, Katy Perry, John Legend, Future, Party Next Door, Snoop Dogg, Pharrell Williams, Travis Scott and many more. The lead single off the album is the incredibly catchy track "Slide" which features Frank Ocean and the Migos.
To celebrate the release Calvin Harris is offering autographed pre orders to his fans. The autographed bundles, CD's and Vinyls are only prices $5 more than the release without the autograph. The signed editions are in limited numbers though! Get your pre orders and signed Calvin Harris gear below before the release of Funk Wav Bounces Vol. 1 on June 30th, 2017!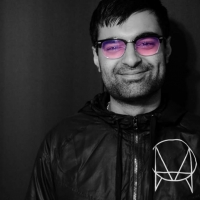 Harvit Gill
Toronto's very own, but my home is a festival near you. I'm a writer of all types and a man with too many hobbies. Creativity is life and I'm just a human. Being. Follow me on socials for new music or just to chat.