DJ Snake Responds After Canceling Another Show, This Time in Vegas
Earlier this month, DJ Snake cancelled his performance at Hangout Music Festival in Alabama. Shortly after this announcement from Hangout, he also deleted his Instagram, Twitter, and Snapchat. His farewell post before deleting his account on Snapchat stated "You've disappointed me". Fans quickly became worried about the French DJ and producer, wondering if this was a result of the "Turn Down For What" lawsuit involving Little Jon against Freddie GZ.
In the past, DJ Snake has rarely cancelled any shows. However, last Friday he cancelled another performance that was scheduled to take place that day at the Wynn in Las Vegas. The cancellation announcement came from Paradigm Talent Agency's Twitter account, which has also since been deleted.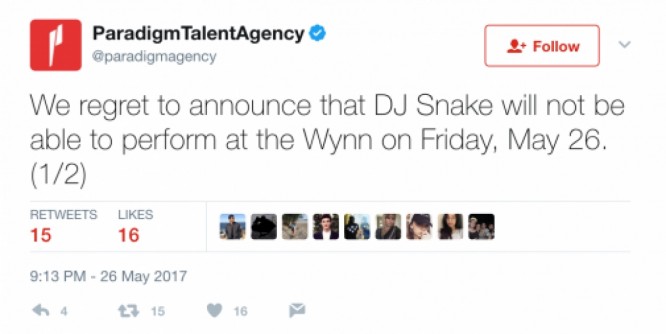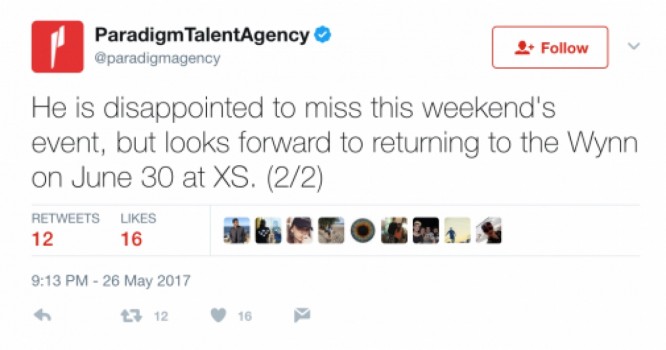 The DJ has slowly been going off the grid as of recently, and no one is sure of the reason why. Just this evening DJ Snake gave shed a little bit of light on the situation with a strong reminder of something that all of us should do from time to time.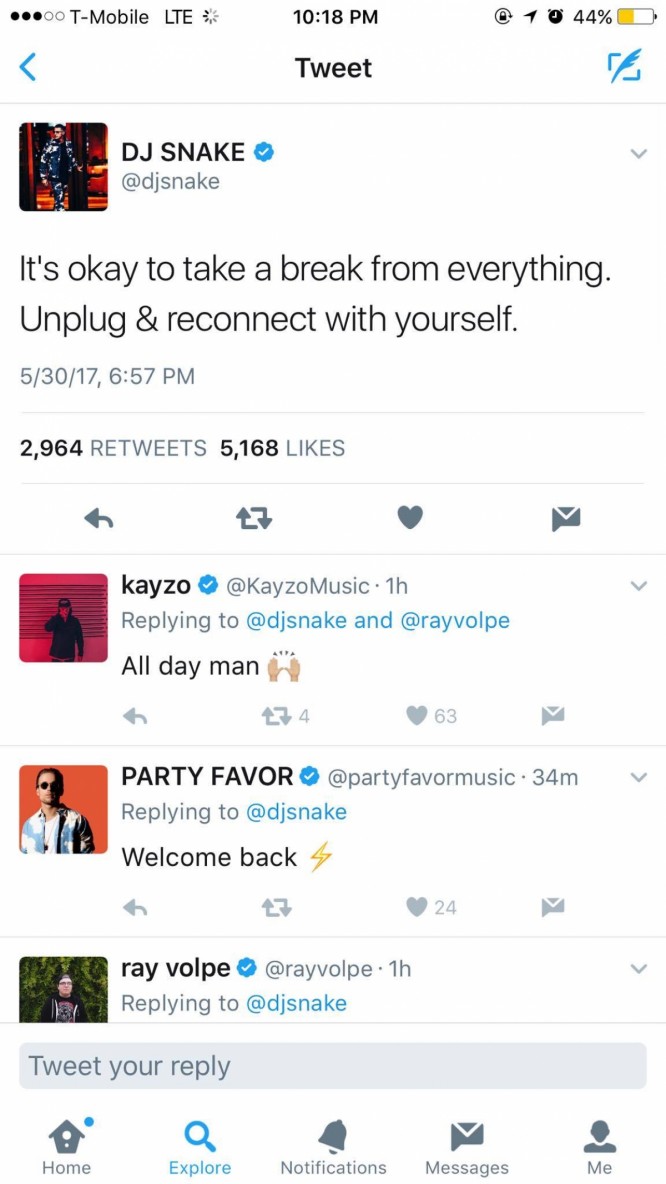 On the bright side, his social media accounts are back up and his next show is scheduled for June 30th at XS Nightclub in Las Vegas.
Cover Image Credit: Billboard
Image Credit and H/T: Dancing Astronaut