Martin Garrix to Release New Single 'There For You' Next Week
Martin Garrix has finally announced a possible release date for his new single "There For You."
The track was originally debuted at Coachella last month and fans are super excited for the release (listen below). The track combines Garrix's expert production with vocals from the young and talented Troye Sivan. The slower tempo, pulsing synths and pitched up vocal chops deliver a relaxing yet upbeat vibe. The music itself is kind of repetitive, but it's still a great song nonetheless.
Garrix also gave details about his future releases saying that he "has a lot of unreleased music ready" and that he has plans to tour with pop star Justin Bieber. Martin Garrix has improved greatly over the years and is destined to release some spectacular music over the next few months. If you're wanting to keep up with his releases and other news go follow him on all of his social media so that you don't miss anything.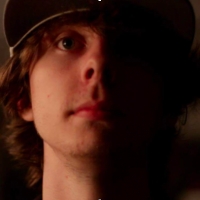 Isaac Vess
I'm a 19-year-old bedroom producer from a small town in South Carolina. Usually I spend most of my time creating music and exploring sound design, but when I'm not on my PC I'm usually gaming.