Start Your Day Off With Eight Massive Remixes of ANGELZ track "Devils" [PREMIERE]
It's been almost three months since the release of the Alchemy EP on Tchami's label Confession, but now ANGELZ' hit "Devils" is getting it's own spotlight on the feed.
While other artists are still scrambling to get their tracks noticed by the house community, this kind of attention is nothing new for Quebec City-native ANGELZ. His track "Hey Girl" has become a staple in the sound that we all know and love which has sprung from the ingenuity seen in Tchami's artists.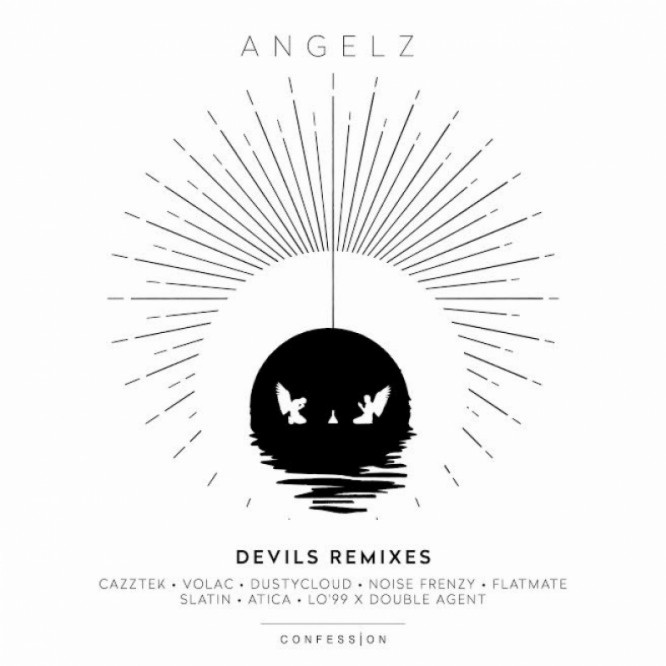 In almost all Confession tracks there are elements of bass house and g house combined with some other worldly sound design, making each song that has been released to date so unique and memorable. All have the ability to flow nicely in a set while still being unique, something that is hard to come across these days in most independent labels, but the quality control kept by Tchami and the label's A&R team is just on a whole different level.
This remix EP is no exception to the standard. ANGELZ picked one of the most diverse selection of producers I've seen lately, snagging artists from almost every corner of the globe to add their own interpretation of the track to this EP. There's no doubt that each brings their own flavor and twist to add onto the instant classic.
Out of the 8 tracks on the EP, it's no surprise that ATICA and Dustycloud keep the same signature sound that all Confession artists seem to have. In ATICA's take on the song, I can definitely see how the name of the track was played into the production, for it is edgy in every way describable. I wouldn't exactly call his remix "house" music because its formula is much different than the 4x4 that one would normally hear on a dance floor but it can definitely be a nice addition a set if you want to switch things up a bit.
Dustycloud also brings a very dark twist to "Devils" which originally could be considered to be more of an upbeat track. Before listening through the EP I didn't imagine there would be a version of the song that would sound like this but it is definitely one of my favorites. The sound he brings is almost synonymous with that found in his latest release Auspex.
With cuts also from Cazztek, Flatmate, LO'99 x Double Agent, Noise Frenzy, SLATIN, and Volac, there's plenty of re-imagined takes to choose from. Each of these tunes are great in their own way, but only you can decide which is the most appealing to your own taste.
Scoop your copy of the remixes for purchase here!