Thomas Bangalter of Daft Punk co-produced new Arcade Fire Single! [LISTEN]
Thomas Bangalter of Daft Punk helped to produce the new "Everything Now" track by Grammy winning indie-rockers Arcade Fire.
The unusual collaboration comes with news of a new album and tour for the band. Arcade Fire's album, which is also called Everything Now will be released July 18th, 2017 via Columbia Records. Both Daft Punk and Arcade Fire are currently signed to Columbia Records and you can check out the official music video below!
The video is currently in the top 25 trending videos on YouTube. Let us know what you think of the track in the comments below!
H/T: Consequence of Sound

Cover Photo by Maciek Kobielski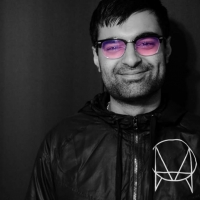 Harvit Gill
Toronto's very own, but my home is a festival near you. I'm a writer of all types and a man with too many hobbies. Creativity is life and I'm just a human. Being. Follow me on socials for new music or just to chat.