End your Summer The Right Way With Hardwell at Echostage Labor Day Weekend
*Sponsored Content
Get your tickets below
Labor Day will be here before you know it! Luckily for us, Hardwell has done all of the planning. On Saturday, September 2nd at the legendary Echostage in Washington D.C, Hardwell will be showing the Nation's Capital why he should be the president of dance music!
After being on top of the DJ world for many years in a row, most artists would begin to slow down. That is not the case for Hardwell! The man himself is responsible for some of the biggest hits in dance music, including "Spaceman", "Thinking About You", and the newly released "Creatures of the Night" alongside Austin Mahone! With support from Kill The Buzz, this show is shaping up to be the biggest Labor Day party in the country!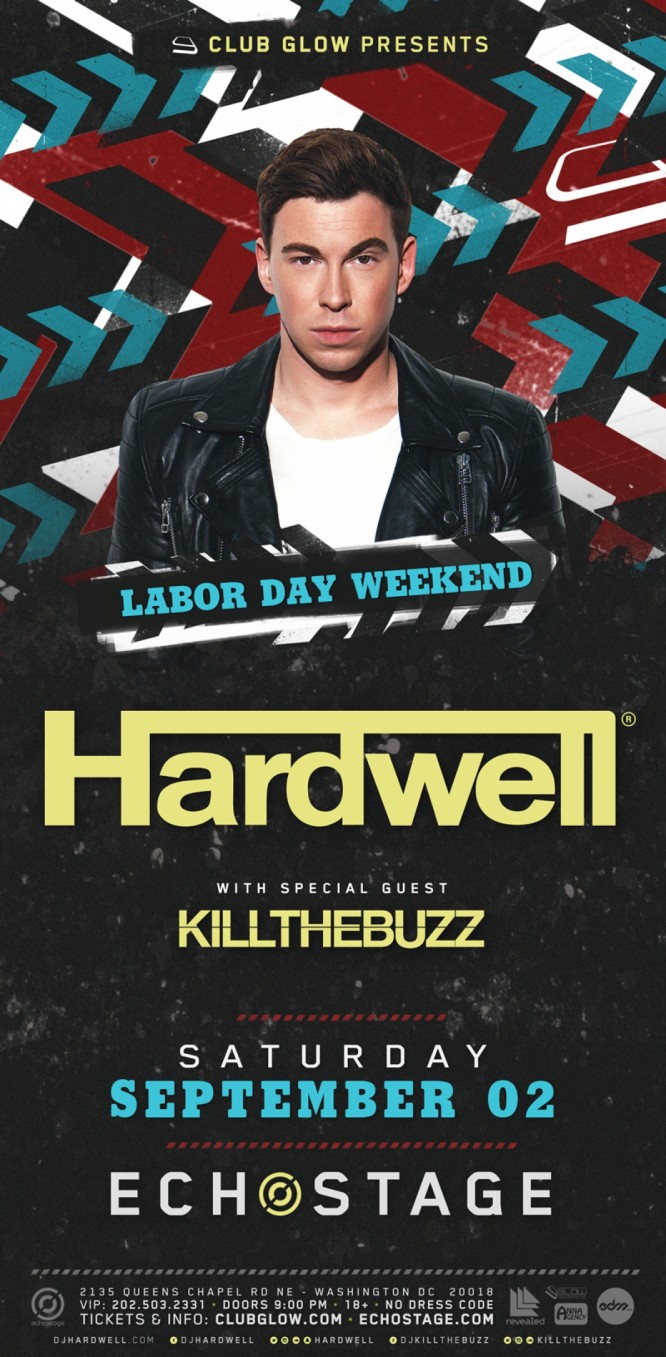 In a recent interview with the spaceman, we asked what to expect from a Hardwell show in 2017. In his own words:
"I'm playing around with a lot of new sounds and ideas right now so the music is constantly evolving. Stage production is another, we're putting a lot of effort and ideas into what's happening around the music. So expect a big show!"
We know we're excited to celebrate our hard work with Hardwell! We'll see September 2nd at Echostage!