Party Thieves and Jaykode Rejoin Forces On New Release "Poppy Seeds"
Despite once being referred to as the "plant of joy" by its earliest cultivators, the historical use of the poppy plant has shaped it into a symbol of remembrance and death. Now, only six thousand years later, Jaykode and Party Thieves channel the dark side of the Poppy's history in their latest collaborative offering "Poppy Seeds."
After joining forces to shape one of the biggest releases of 2016, "Origin," a Jaykode and Party Thieves sequel has been hovering near the top of our wish list. The unhinged bass heavy sound of Party Thieves melds with the epic, orchestral infused synths of Jaykode in this spellbinding future bass original featuring Neon Hitch. Though dynamically different from their initial collaboration, Poppy Seeds demonstrates why both producers have continued to court the spotlight over the last couple years.
Poppy Seeds is out now via Lowly Palace; check it out below, and grab the free download today.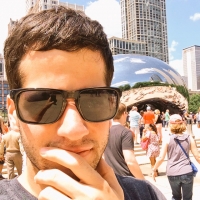 Cameron Sunkel
Born and raised in the home of house music. University of Illinois alum. Artist management & PR.