Calling all Porter Robinson Fans! We've got a Long Awaited Treat for you
Here I am, scrolling aimlessly through my news feed right before I call it a night. Little did I know, I was about to get some very, very exciting news.
In a story recently posted to his Instagram, Porter posted a picture writing that he has been writing music every day for months. Apparently after the close of Shelter Tour in April, he headed right to the studio to keep putting in work. There is no more information out there about this new music, but just knowing it's coming soon is enough to get anyone excited.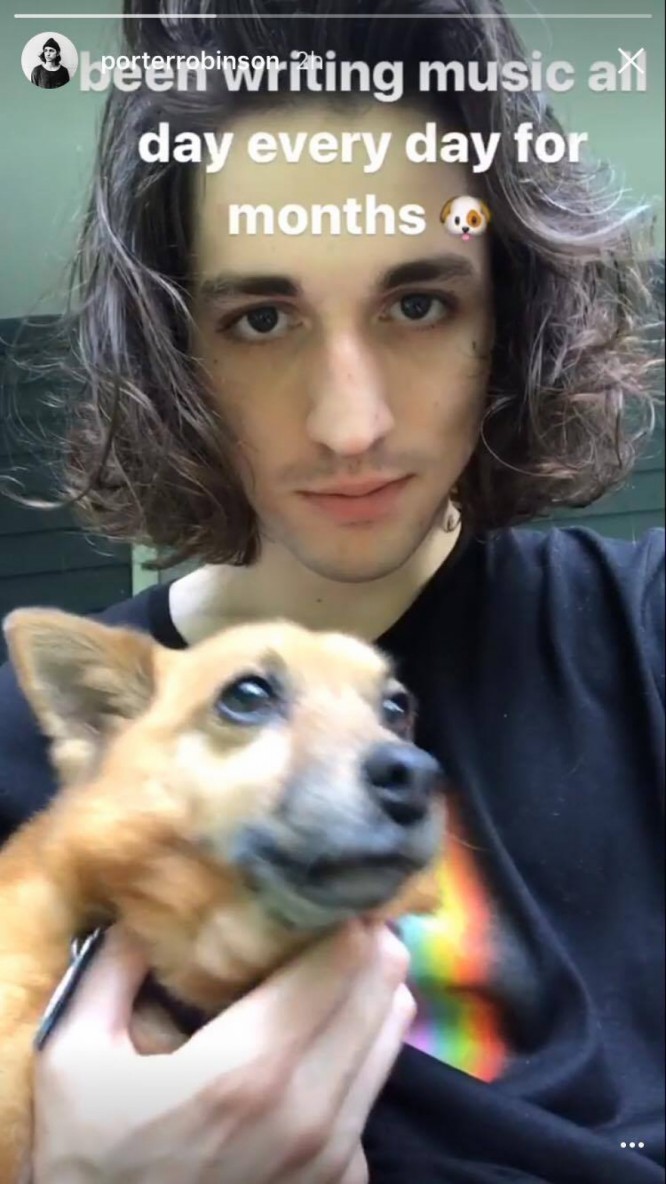 After denouncing all but 11 of his songs on Twitter back in January, we are curious to see what styles Porter will be incorporating into his new music. After shaking the industry with "Worlds" and changing the game for live performance in Shelter Tour, we have no doubt that something great is in the making.