Believe it or Not, Pac-Man is Coming to Ableton Live
Yes you read that right! Ableton in collaboration with Isotonik Studios is releasing Pac-Man on Max for Live.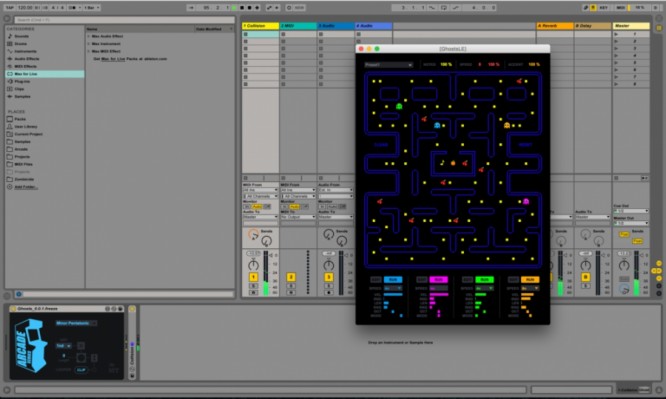 By the looks of it, the game is going to be about changing different parameters like velocity and note length, that in turn are going to affect the ghosts' speed and produce different sounding results.
We don't know much more about the details or the release date so far, other than it will be a device for Max for Live developed by Isotonik Studios, as the latest part of their Arcade Series. They've actually already released four similar arcade-inspired games that you can play on their own, or using Ableton Push and other Ableton Live supported controllers.
Check out the video for their PolyPin game inspired by Pinball and watch out for the release of the Pac-Man game: