Moby Drops a New Album by Penning a Fake Press Release from the White House
I guess originality isn't quite dead.
After months of his constant criticism of Donald Trump as well as declining to play at his inauguration, Moby is taking shots in a new way. Instead of blasting social media with album announcements, Moby created a fake press release from the White House. The release is under the alias John Miller, who Trump pretended to be in the 1980's while speaking to reporters over the phone.
Not only has Moby taken a stand by adopting one of The President of the United State's alter egos, he's also titled his album More Fast Songs About the Apocalypse. Clearly, he's preparing for the worst. The press release takes on Trump's online characteristics, such as calling Moby and his collaborators, the Void Pacific Choir, "sad" and "idiots".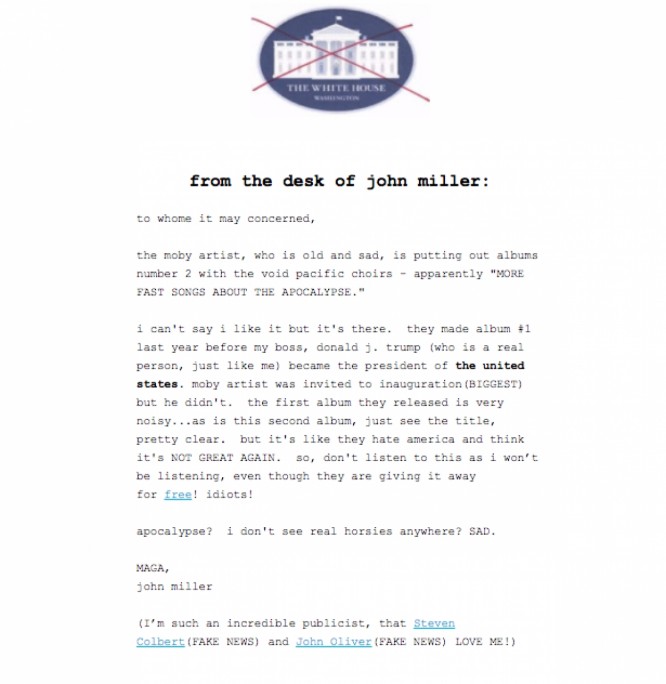 Easily, this is one of the most creative album releases to date. Check out the full press release here. The download, which can be located by following this link, also includes his previous LP, These Systems are Failing.
H/T: Resident Advisor