Watch This Orchestra Cover Daft Punk's "Harder Better Faster Stronger"!
The Rundfunk-Tanzorchester Ehrenfeld, which in English translates to the Radio Dance Orchestra of Ehrenfeld, pulled off an incredibly impressive cover of Daft Punk's "Harder, Better, Faster, Stronger". The 15-piece orchestra brings a fresh new live sound to the original classic during one of their recent shows. Neo Magizin caught all the action and put the video on YouTube for all to enjoy!

Check out the beautifully executed cover below & let us know what you think!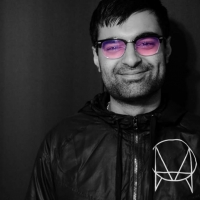 Harvit Gill
Toronto's very own, but my home is a festival near you. I'm a writer of all types and a man with too many hobbies. Creativity is life and I'm just a human. Being. Follow me on socials for new music or just to chat.