Check out some of our Favorite Sets From this Weekend at EDCLV 2017! [LISTEN]
Ahhh EDC Las Vegas, every ravers favorite time of the year. We get delivered the best of the best, with tons of new music releases, collabs we never imagined before, and levels of production that are hard to find anywhere else. For those of you who had to sit out on the trip to Vegas this year, we've got you covered with the next best thing. We've put together a list of some of our favorite sets to highlight what this weekend was all about. Grab those headphones and crank up the volume, because you don't want to miss a beat!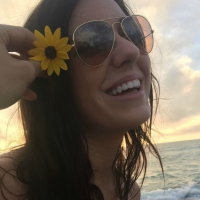 Rachel Woods
My hobbies include long walks to the main stage, pretending I know how to shuffle, and searching the Internet for sick new drops.