Bassnectar Drops Bass Bangers for the Masses on New 'Reflective' EP [LISTEN]
Lorin Ashton, better known as Bassnectar, is notorious for pumping out creative bass heavy tracks that vary wildly from genre to genre.

Fans have come to know and love his use of breakbeats and dynamic synth-work that have defined Ashton's style over the years. So It's no surprise that everyone is buzzing about his latest releases. Bassnectar's highly anticipated EP titled Reflective Part 1 dropped on June 16th and it's definitely gaining some attention. The 6 track EP is packed full of collaborations with talented underground musicians helping to create a melting pot of styles and genres. To make things even better, Ashton has also released visualizers to accompany the tracks "Underground" and "Horizon."
Check them out below.
The remaining 4 tracks will also be receiving visualizers along with the release of Reflective Part 2 later on this year, so keep a close eye on Bassnectar's social media platforms for details. You can listen to all the new tracks on all streaming platforms or purchase them on Bassnectar's website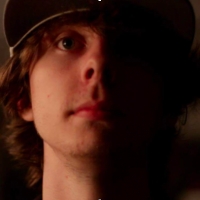 Isaac Vess
I'm a 19-year-old bedroom producer from a small town in South Carolina. Usually I spend most of my time creating music and exploring sound design, but when I'm not on my PC I'm usually gaming.