Vince Staples Assures Fans There Will Be No "Steve Aoki Airhorn Drops" on his Album!
There's a highly anticipated record dropping this Friday June 23rd from Vince Staples.
The rappers new album is called Big Fish Theory and the itunes writing credits reveal a track called "Yeah Right" with some big name collaborators. The track's credits include Flume, Kučka, SOPHIE & Kendrick Lamar. There's no doubt this is something to get excited about and you may remember Flume's previous collaboration with Vince Staples & Kučka called "Smoke & Retribution."

Imagine that with the added support of legendary rapper Kendrick Lamar & hot talent like SOPHIE. Surprisingly, Vince Staples took to Twitter to address claims the collaborative heavy genre crossing album is not hip hop. The hip hop scene is well known from sampling and this is just the evolution of the genre. At the end of the day a description of a track should not be the merit that determines great work. Vince has collaborated with GTA on "Little Bit of This" and is clearly no stranger to dance music.
If anyone out there is worried about "Steve Aoki Airhorn Drops", rest assured Vince has you covered, check out the tweets below and support the album here: smarturl.it/bigfishtheory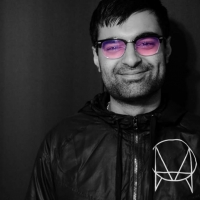 Harvit Gill
Toronto's very own, but my home is a festival near you. I'm a writer of all types and a man with too many hobbies. Creativity is life and I'm just a human. Being. Follow me on socials for new music or just to chat.