After 10 Years, DANGER Finally Releases His Debut Album "太鼓" [LISTEN]
DANGER is releasing his very first album after 10 years of EP's, amazing remixes and even an OST.
You may remember Danger from his initial debut in 2007 and his catchy electro tracks like "11h30" off his EP 09/14 2007.

A decade after his debut the mysterious masked producer from France is back with his debut album 太鼓 (Taiko). Taiko are a broad range of Japanese percussion instruments, in this case a large drum, which clearly have influences in the album. DANGER has progressed incredibly and his vision of dark electronic music with a cinematic vibe has never been delivered so clearly. Danger's music has always had deeper darker tones with heavy influences from video games and movies, but this release is the peak of that concept. DANGER did all the visuals and artwork for the album, which are nothing short of stunning. All the designs look like movie posters for a black and white Japanese thriller. Before producing Danger was actually a professional graphic designer, which is why the visuals look so on point.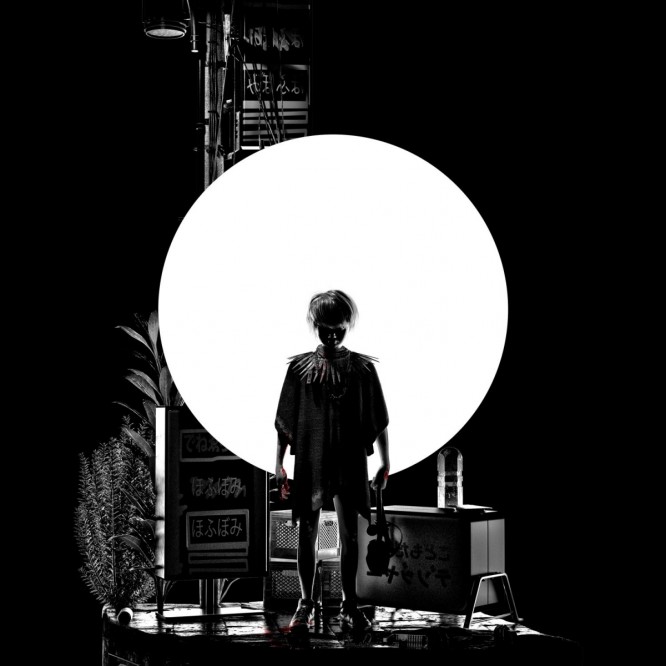 Danger's debut album is filled with more vibrant sounds and emotion than I expected, but is a necessary progression looking forward as it was masterfully done. The track called 11:02 is one of my favorites. Danger may look familiar if you attended the Shelter Live Tour with Madeon & Porter Robinson. Though Danger's music doesn't sound at all like Madeon or Porter, all 3 producers are heavily inspired by video games, Japanese culture and dance music. Danger has been rocking a mask long before Marshmello picked up a DAW, which is visually inspired by a Dark Mage in the Final Fantasy games, but also because of fellow French producers Daft Punk.
In an interview with Nest HQ Danger said "the album is a hybrid of eastern and western music between 80's retro and more contemporary sounds." I personally liked how almost all the tracks focused on the instrumentation, but the track with vocals called 19:00 Featuring Tasha The Amazon gave me chills and would not mind seeing similar collaborations in the future! Danger's music creates an atmosphere of an animated adventure. The15 track film score like epic is well versed and Dangers best release to date. The production quality is through the roof and it truly is a journey to listen to through from start to finish.
If you're a fan of French electronic music or acts like Gesaffelstein, don't sleep on this release! Danger is playing a special set of rare live shows in North America, which you can check out below with the full release of Taiko. You can also order the limited edition vinyl for 太鼓 (Taiko) here.