ZHU and NERO Tease Brand New Collaboration [LISTEN]
ZHU has been releasing a few singles to gear up for his next release, which is expected to be debuted live at his New York Blacklizt party. True to its name, Blacklizt is an event in which attendees are required to dress in black head to toe, or else they cannot enter to catch the four hour set from ZHU!
The mysterious producer continued the hype as he shared a collaboration called "Dreamz" with NERO. The two distinct styles of each act compliment very well with each other. Take a listen to the teaser video below via ZHU's YouTube page!
I love the track, but can't help but think heard something similar on Lemaitre's Stepping Stone featuring Mark Johns. Take a listen to the start of the track below compared to the drop in Dreamz.
Sounds similar doesn't it? ZHU is known for pulling from a wide array of influences, but earlier this spring British DJ and producer Duke Dumont called out ZHU for alleged similarities in their tracks of the same name, "Nightcrawler."
What do you think about ZHU? Are his ideas entirely original?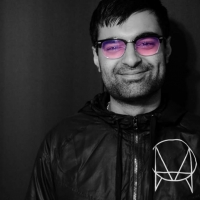 Harvit Gill
Toronto's very own, but my home is a festival near you. I'm a writer of all types and a man with too many hobbies. Creativity is life and I'm just a human. Being. Follow me on socials for new music or just to chat.