Elon Musk Announces Plans to Release Music Streaming Service
Tesla CEO Elon Musk is known as an innovator in the world of science and technology. Everything from powerful electric cars to insanely high-power rockets capable of reaching clear out of Earth's sight, Elon Musk is a leading force.
What will Elon Musk do next is a question that comes to mind after looking at his prestigious business accolades.
How about a music streaming platform?
Yes, Elon Musk has revealed a plan to stream music in competition with other media streaming giants. The project is likely a move to improve his currently existing Tesla company. Allowing his customers to choose from a plethora of options thus increasing the happiness of his customers. There is no set date for the streaming service to launch but talks are currently underway with major labels to secure licensing deals.
H/T: Stoney Roads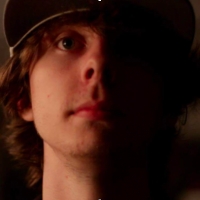 Isaac Vess
I'm a 19-year-old bedroom producer from a small town in South Carolina. Usually I spend most of my time creating music and exploring sound design, but when I'm not on my PC I'm usually gaming.