Alison Wonderland Brings back Her Warehouse Raves For A Third Go Around
The star DJ and producer from Australia announces that she will have a third warehouse tour in her homeland of Australia.
Alison Wonderland is taking the show on the road with stops scheduled in Brisbane, Melbourne, Sydney, and finally Auckland. Though the general locations of these stops have been reveled, the exact venues have not. The exact locations of these concerts are stated so far to be held in "Secret Farm Locations." The reason behind these secret farm locations are most likely due to the fact that there can't be noise complaints when you're in the middle of no where, aka "farmland." What's new about this tour is that the theme of all of these concerts will be "Scare," all of the venues will be decorated to give a horror vibe to them.
Alison Wonderland is becoming one of the biggest stars in the EDM world, and certainly one of the biggest in Australia. The producer has been quite busy lately working on finishing her 2nd album. Her album is expected to drop before the end of 2017.
The last two warehouse tours Alison has thrown have been regarded as not only wild, but legendary. It's exciting to see what this four stop tour has in store.
Here is a video recapping her last warehouse tour: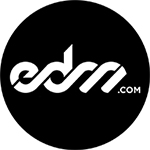 Will Gunzenhaeuser
Huge fan of everything House, from Future to Deep. Thinks the greatest city in the world is Ibiza, for so many reasons. Would like to one day work in the music industry, ranging from digital marketing, to working at a record company.