The xx Cancel Festival After Venue Gets Added to List of Endangered Areas
Night + Day, a three-day festival that was scheduled for July 14-16th at Skógafoss waterfall in Iceland got canceled after the venue was added to an endangered areas list. The festival supposed to be headlined by British trio The XX and feature artists like Floating Points, Warpaint, Jagwar Ma and many others.
The festival was due to take place at beautiful and exclusive location of Skógafoss waterfall, but since it's announcement the waterfall has been added to the Environmental Agency Of Iceland's list of endangered areas,
The official statement is publisheded in Reykjavík Grapevine, explaining that finding a new venue in such short time was not possible, and that refund will be available to everyone who bought tickets.
You can read the full statement below:
"We regret to announce that Night + Day Iceland will not be going ahead. The location for the festival at Skógafoss has recently been added to the Environment Agency of Iceland's list of endangered areas and there is simply not enough time for the promoters to ensure that the event will have no impact at all on the site. The promoters have been working non-stop to secure another location but regrettably there is nowhere suitable that can host the festival with such short notice. Full refunds including all booking fees will be issued to all ticket holders directly from the ticket agency with whom you purchased asap.

Please allow 5 working days for your refund.

For any further enquiries relating to flights, accommodation & transfers that have already been booked and will no longer be used, please contact ndiceland@thewarehouseproject.com. This email address will be monitored from 09:00 – 21:00 BST each day and we will deal with all enquiries as quickly as possible.

We do apologise and assure you that refunds will be processed as quickly as possible.

We'll be refunding the full price of your ticket (face value and booking fee) to the account used at the time of purchase. You should receive the funds within 5 working days.

If you have any questions regarding the refund of your ticket, drop us an email here.

We're sorry to be the bearer of bad news!"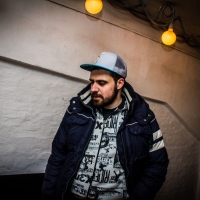 Miljan Milekic
Miljan Milekić is music and extreme sports writer based in Novi Sad, Serbia. Addict for music, concerts and festivals, always ready to hear and see new things.