Gramatik and Eric Krasno release new single "Recovery" [LISTEN]
Slovenian electronic hero Denis Jašarević, better known under his moniker Gramatik, has released a new single "Recovery." The new song is a partnership with Eric Krasno, his close friend and frequent collaborator.
With 2017 already going strong, featuring Gramatik's big collaboration with GRiZ on "As We Proceed," the New York based producer and musician released another single with great potential of being an underground hit.
"Recovery" received somewhat more traditional songwriting and arrangement than what's generally expected from an EDM track, with more of the 50s influences, and straightforward lyrics and guitar work provided by Krasno.The song is released via Gramatik's own label Lowtemp, and it's also available for free download on this link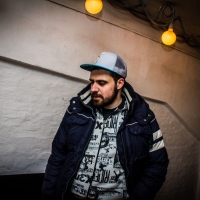 Miljan Milekic
Miljan Milekić is music and extreme sports writer based in Novi Sad, Serbia. Addict for music, concerts and festivals, always ready to hear and see new things.