Pete Tong is Bringing Back Ibiza Classics – This Time to the Hollywood Bowl
After blowing our mind with his Ibiza Classics performance with The Heritage Orchestra last year, Pete Tong is bringing the popular live performance concept to the United States for the first time ever.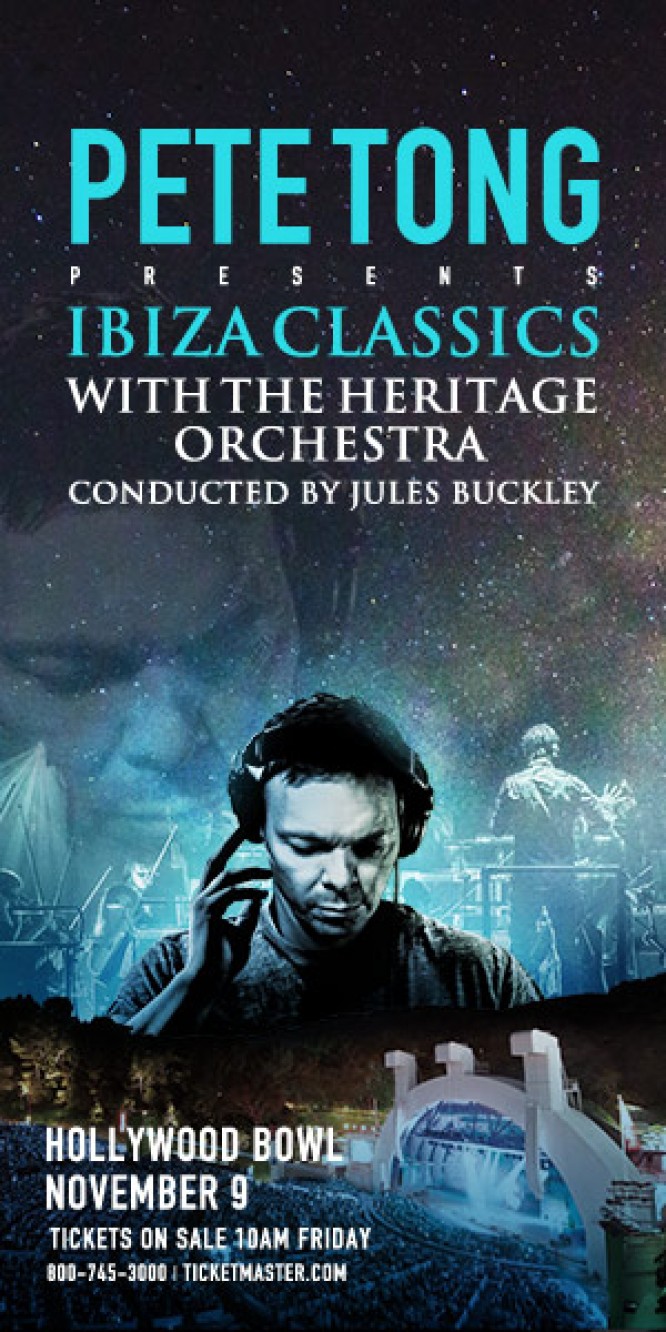 Ibiza Classics features DJ legend and BBC Radio 1 Essential Mix host, Pete Tong presenting some of the most influential and recognizable songs throughout the history of dance music in a new energetic live concept. The Heritage Orchestra, conducted by Jules Buckley, helps bring the sounds of machines to life with full woodwinds, string instruments, and brass sections.
Heading to the Hollywood Bowl in Los Angeles on November 9th, Ibiza Classics is a special event that you don't want to miss!
Get a glimpse of what's in store in LA this Fall with one of Pete Tong's first live performances of Ibiza Classics performed at the Royal Albert Hall below!
Tickets go on sale this Friday at 10 am PST, don't miss out!