A-Trak Announces Goldie Awards Show & Competition for DJ's & Producers!
A-Trak has announced his own award show and competition called the Goldie Awards. A-Trak is no stranger to friendly competition as he won 5 DJ championships in 3 different organizations. The scene has a lot of competition, but isn't being focused into something positive. Now upcoming beat makers and turntablists can compete at the Goldie Awards and have their music not only be heard by the masses, but by reputable judges like Diplo, Just Blaze, and Destructo as well.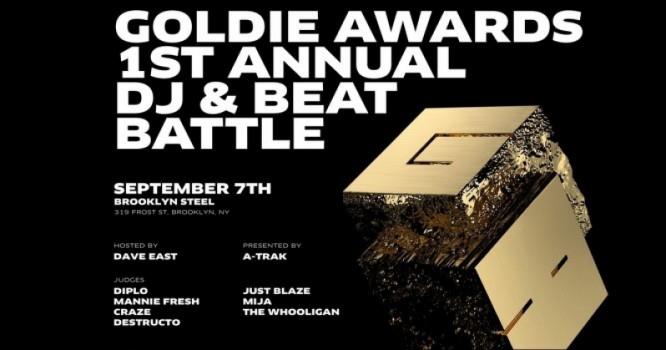 The winners will receive a gig for Fool's Gold Day Off and an official release on Fools Gold Records! If you want to enter you simply post a video to Instagram and Youtube, using the hashtag #GOLDIEAWARDS. From there, 6 DJs and 6 producers will be chosen to compete live at the Goldie Awards on September 7th , 2017 in Brooklyn where the live judging and awards ceremony will take place!
If you want to attend as a guest, tickets will be available June 9th, 2017 via http://goldieawards.vice.com/goldie-awards/p/1. Check out the official trailer below to hear why A-Trak started the Goldie Awards!