Cashmere Cat Wants Your Tracks for His New Mix!
It's not uncommon for producers to ask the community for new music, since social media has made us so connected to each other. We all play each others music and by doing so we support each other. I've seen acts like Autograf & Lido give out emails for artists to send in music to play for their upcoming shows or mixes. Even Hot Since 82 personally receives all submissions from his Knee Deep in Sound label! It's an important part of the community to give a leg-up to new an upcoming talent.
And that's the case with Cashmere Cat! Yesterday he asked fans for the track submissions via his Instagram account! The major producer is looking for new music to mix and wants your help. This is a great opportunity for any producer out there looking for exposure through the purest means: just having a good track! Just remember to make a good first impression. If the time isn't right, so be it, but if you feel like you're sitting on something professional and special, then send it over via the email in the post below.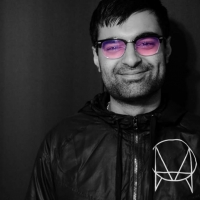 Harvit Gill
Toronto's very own, but my home is a festival near you. I'm a writer of all types and a man with too many hobbies. Creativity is life and I'm just a human. Being. Follow me on socials for new music or just to chat.