Jayceeoh Rounds Up Bass Music's Finest for Super 7 Vol. 7 Mix [LISTEN]
Recently the subject of our Friday Night Spotlight series, today we're adding yet another reason to love Jayceeoh.
Since the creation of his label Super 7 Records, a stand-out feature of the label has been the Super 7 mix series. In a Super 7 mix, Jayceeoh brings a slew of bass music tastemakers together to record one big mix, but there's a twist. Each featured artist only receives a ten minute time slot to show their stuff. With such a short time constraint, there's no room to chill, and the result is a no holds barred, 70 minute adrenaline-fueled mixtape.
Super 7 Vol. 7 features Dirty Audio, 4B, YehMe2, Ricky Remedy, Say My Name, Wax Motif, and of course, the Super 7 head honcho Jayceeoh himself. As if we weren't on our toes enough, these features are packed with unreleased tracks and edits from start to finish. The setup couldn't be better, so we'll go ahead and let the music do the rest of the talking.
Stream and download Super 7 Vol. 7 below, and grab it now for free download.
TRACKLIST:
JAYCEEOH
Super 7 Intro ft Redman
Jayceeoh & Lit Lords - 2 The Bank
Hydraulix - Headbang
Quix - Humble / In The cut vs S&C ft Waka - Run Cities (Jayceeoh Edit)
DialedIN - Off The Hook vs Yellow Claw & GTA - Hold On (Jayceeoh Edit)
Lil Uzi Vert - Money Longer (Tascione Re-Sauce)
1000volts (Redman & Jayceeoh) - Bitch Im Lit vs Loudpvck & Michael Sparks - Bones
G4SHI - Disrespectful (Wooli Remix)
ID & ID - ID
Candyland & Jayceeoh - ID vs Dem Franchise Boyz - Lean Wit It (Jayceeoh Edit
Jayceeoh & Clips x Ahoy - Dancing On My Wrist vs Lit Lords - Swings (Jayceeoh Edit)
Madeintyo - Skateboard P - (Styles & Complete x Jayceeoh remix)
DIRTY AUDIO
Kendrick Lamar - Backstreet Freestyle
Boombox Cartel x Quix - Widdit
DISKORD - U&I
Crizzly & Prismo - Crunk & Wired (Carbin Remix)
Dirty Audio & Rickyxsan - Gettin' That (Spag Heddy Remix)
Quix x Ian Munro - PURPLE FORD FALCON VIP
Dirty Audio x Crankdat ft. Savage - Throw Down
UZ & ATLiens - Cavern (UNKWN Remix)
Herobust - Vertebreaker (MUNTED by Ian Munro)
Dirty Audio - Alien Cookies
DJ 4B
Boombox Cartel - Jefe (Marx Flip)
Trampa - Runners
Fewsure - Msk Of (TYNVN Flip)
Herobust - Move Mint [4B Remix]
X Bitch x Air (Slushii Edit)
Travis Scott X Eptic X Trampa - Goosebumps (Benzi Edit)
Scary Monsters & Nice Sprites (Acraze Flip)
Migos - T Shirt
Boombox Cartel - Alamo


YEHME2
Kendrick Lamar - DNA
Yehme2 - Gimme Gimme (dna flip)
Yehme2 - Horny pt 2
BINKS - Redemption
Gucci Mane - I Think I Love Her (yehme2 bootleg)
Part Native - Pop That
Gucci Mane feat. Drake - Both (yehme2 remix)

RICKY REMEDY

DJ Snake & Yellow Claw - Ocho Cinco (Ricky Remedy Remix)
Ricky Remedy - ID
Skrillex & MUST DIE - VIPs (Gent & Jawns Remix) / Herobust- Bottle Swervice
Flux Pavillion & Doctor P - Party Drink Smoke (Ricky Remedy Edit)
GTA & Skrillex - Red Lips / Ricky Remedy - ID
NGHTMRE & Flux Pavillion - Feel Your Love
Ricky Remedy - ID
Barely Alive & NONSENS - Kaos
Barely Alive - Scoop (Mayhem & Antiserum Remix)
Phiso - Jotaro (Ricky Remedy Edit)
Ricky Remedy - ID
GLD - snapz
Ricky Remedy & Krumm - Ratchet (Ft. Lil Jon)
SAYMYNAME
Intro
Carnage & junkie kid- btfwd( terror bass remix)
Technoboy, Isaac & Tuneboy- Digital Nation( Extended)
UZ X ATLIENS- Cavern( SAYMYNAME Remix)
Slander- Dead(SAYMYNAME Remix)
Virtual Riot & Funtcase- Borg( Downlink Remix)
Bro Safari- Follow( Zomboy Remix)
LNY TNZ- Burn it down( Filament Remix)
Sak Noel & Headhunterz- Loca People & Make it loud( Dj Chopin Mashup)


WAX MOTIF
Big Rings - Future & Drake
React - Malaa & Gerry Gonza
Wax Motif - ID
Run Up (Wax Motif remix) - Major Lazer ft. Nicki Minaj & PartyNextDoor
Antidote - Travis Scott
Super Doopah Legend - AC Slater & Taiki Nulight
Used 2 Be (Phlegmatic Dogs remix) - Wax Motif
California - Chris Lake & Matroda
Fly Kicks (Wax Motif remix) - AC Slater & Chris Lorenzo
Yah Yah (Loge21 remix) - Travis Scott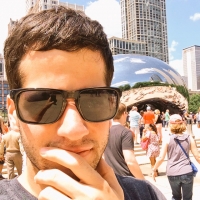 Cameron Sunkel
Born and raised in the home of house music. University of Illinois alum. Artist management & PR.