Get Ready to Daydream, Lee Burridge Announces All Day I Dream World Tour
Lee Burridge, the enigmatic figure head behind the vibey grooves of All Day I Dream is taking the fan favorite brand on tour...a world tour.
Kicking off this weekend, Lee Burridge is taking All Day I Dream to 10 different countries across 22 dates to bring the sounds of the playa to a city near you. Branded as "A Summer of Love," All Day I Dream will be making stops in the US in Lost Angeles, New York, Detroit, Chicago, Oakland, and Miami stretching across June 11th to December 9th.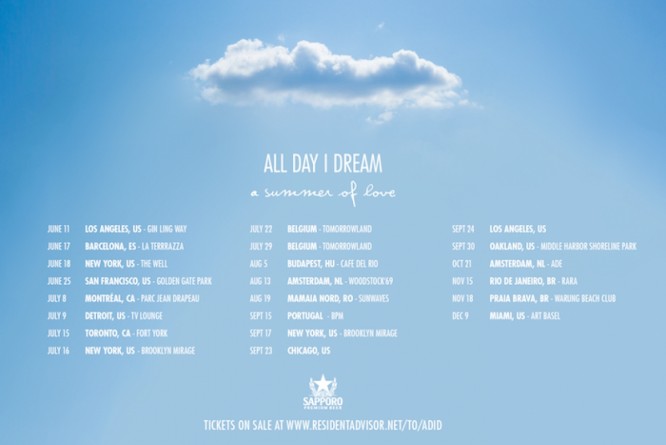 As part of the tour announcement, All Day I Dream also released a new track "Death of a Butterfly" from German producers PHCK. The new single comes off of the ADID upcoming compilation Summer Sampler 2017 Compilation hitting the airwaves on June 16th.
All Day I Dream has built a reputation for its dreamy soundscapes that harness the positive energy of the crowd to create a truly unique and joyful musical experience. With a focus on artistic expression as much as sonic grooves to uplift you heart, All Day I Dream parties are known to play up the experience with festive decorations, dancers, and plenty of smiles.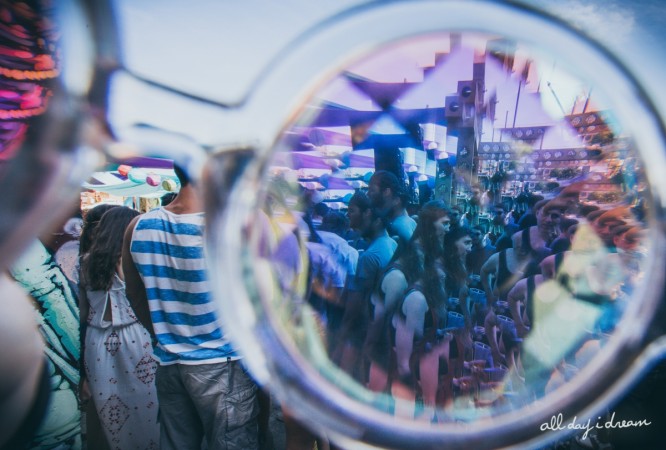 All Day I Dream : A Summer of Love World Tour:
June 11 - Los Angeles, US - Gin Ling Way
June 17 - Barcelona, ES - La Terrrazza
June 18 - New York, US - The Well
June 25 - San Francisco, US - Golden Gate Park
July 8 - Montreal, QC - Parc Jean Drapeau
July 9 - Detroit, US - TV Lounge
July 15 - Toronto, CA - Fort York
July 16 - New York, US - Brooklyn Mirage
July 22 - Belgium - Tomorrowland
July 29 - Belgium - Tomorrowland
Aug 5 - Budapest, HU - Cafe Del Rio
Aug 13 - Amsterdam, NL - Woodstock '69
Aug 19 - Mamaia Nord, RO - Sunwaves
Sept 17 - New York, US - Brooklyn Mirage
Sept 23 - Chicago, US - TBA
Sept 24 - Los Angeles, US - TBA
Sept 30 - Oakland, US - Middle Harbour Shoreline Park
Oct 21 - Amsterdam, NL - ADE
Nov 15 - Rio de Janeiro, BR - RARA
Nov 18 - Praia Brava, BR - Warung Beach Club
Dec 9 - Miami, US - Art Basel