Looks Like Tomorrowland 2017 Stage Designs Got Leaked
Tomorrowland is definitely one of the biggest electronic music festivals in the world, and it would be an understatement if we said you get what you pay for.
Tomorrowland has always been a step ahead from its competitors in sense that the stage designs and overall vibe always competes head to head with the line up. Those who have already attended the festival, would cheerfully agree.
Now, every festival goer always gets pumped up with the stage design & the lighting when they see it for the first time, but what If everything just blows off right before you're about to attend the festival?
This is exactly what just happened a few days ago. Everything related to the stage design, the colour scheme and even the aerial shots of in-progress stages being set up for this year's Tomorrowland got leaked on Instagram & Reddit. The leaked pictures were shared and are associated to the Instagram account @TMLTUGA. While they just shared a couple of photos of the design, r/Tomorrowland is popping on a whole another level. They have everything that we just mentioned and is being updated and new additions are being made every couple of hours. Check out the leaked images below: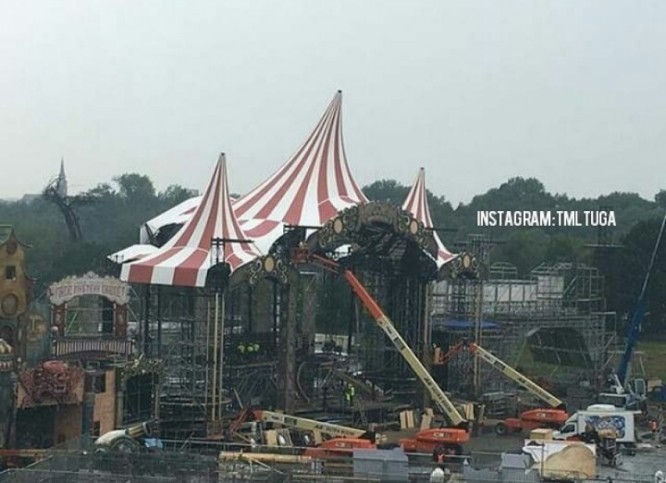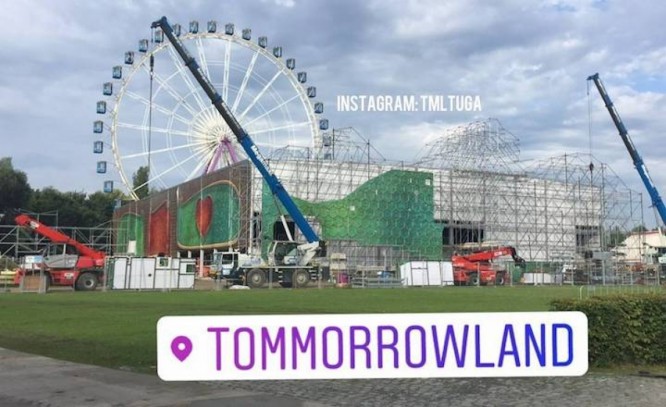 While Tomorrowland is around the corner, and it being a mammoth of a festival, something like this can be expected. With 60+ stages and 1000+ artists that are lined up, this year's Tomorrowland definitely looks promising. Also the theme for their years festival is Amicorum Spectaculum, which means it's based on the idea of old fashioned circus. Until then, you can check out the whole lineup here and wait for what mystical unfolds from July 20-23 and July 27-30.
H/T: Grape Vine Online