Break Out the Flannel – Diplo's 90s Playlist Will Have You Smelling Teen Spirit
To all music lovers of the 90s, it's a great day for you. Diplo is gracing us with a trip down memory lane - curating an epic, head banging 90's playlist!
Featuring a variety of 90's alt-rock hits, nostalgia is at the forefront of this 140-track playlist. Showing us Diplo's eclectic taste, this song list gives us a flavor we have definitely been missing! This alt-rock filled masterpiece features some of the greatest talents such as Weezer, Oasis, Sublime and Red Hot Chili Peppers – reminding us how amazing the music was 2 decades ago!
Gather your friends and reminisce together with this iconic playlist! Diplo, we appreciate you!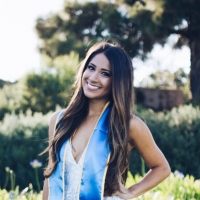 Alya Khan
I enjoy influencing and connecting people through all forms of media - a life enthusiast with a passion for all things involving music, film and art.